Features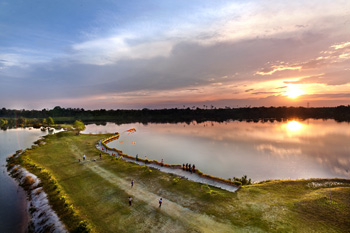 Bandar Universiti Seri Iskandar (BUSI) is built on the basis of a lifestyle that is in complete harmony with nature and development.
This 777 acres township contains quality residential homes fronting lakes and natural landscapes, a host of leisure and entertainment facilities, in-town educational institute of higher learning, renowned universities and a state-of-the-art medical center
Approximately 35 km to the southwest of Ipoh City, BUSI located strategically as the middle point in between of the state capital and southern part of Perak. The township is well connected with direct access from Ipoh-Lumut Highway. "Bus and Taxi Terminal" has been built by the State to cater as the transit terminal between Ipoh City and Lumut/Manjung District. Surrounded by two major university in Perak state (Universiti Teknologi Petronas (UTP) and Universiti Teknologi Mara (UiTM), BUSI is one of the raising university township in the nation.