Features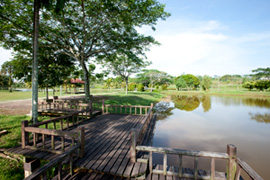 Pulai Indah beckons you to a gracious and luxurious lifestyle that invigorates the spirit and soothes the mind and soul. At Pulai Indah, you will be taken in by the magnificent view of the rows of beautiful homes, carefully designed and built to provide you the best of living comforts. A signature investment, Pulai Indah offers unrivalled advantages and amenities right at your doorsteps.
A Garden Township
Graced by the serenity and beauty of the natural surrounding and equipped with modern amenities, Taman Pulai Indah offers an ideal life style to those who treasure the pleasures of living.
This 477-acre, RM1.2 billion ultra-modern, integrated township comes complete with amenities such as schools, polyclinic, police station, recreational parks, shopping complex and many more.
Safe and Security
*Enclosed within a private area and away from the sights and sounds of busy traffic, Taman Pulai Indah is indeed a peaceful and safe haven. Furthermore, we provide 24 hour security guard post at the single entrance/exit to safeguard your safety.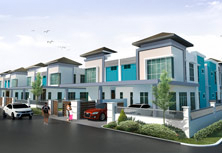 Clavilla |
Sold Out
Created for those who aspire exclusive living, Clavillia is the prefect enclave for you to live, play and grow. Designed with comfort and privacy in mind, Clavillia comprises of 60 units of cluster homes, 6 units of semi-detached homes and 1 exclusive bungalow. All units offer soaring space and modern indulgence for the whole family. Sited amidst lush greenery, Clavillia offers great accessibility and residential appeal, emphasizing healthy outdoor lifestyle with community parks, recreational areas and jogging tracks.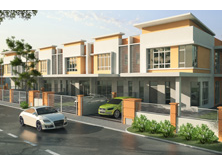 Clover |
Sold Out
With escalating property prices, quality homes at good value such as Clover are precious gems in the making. A contemporary home designed for family living, these double storey terraces offer homeowners ample personal space yet intimate enough to bring your loved ones closer together.
Clover comes with four bedrooms and three bathrooms as well as a separate living and dining area for enhanced privacy and comfort living.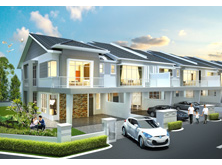 Hazel |
Sold Out
Indulge yourself with the inspiring designs that flaunt generous space. Hazel terrace homes offer impressive features within peaceful serenity. Tall glass windows allow the sunlight and fresh air to stream into these gracious modern homes. Cleverly designed features make your home a luxurious castle of your own.
Security is assured within a gated and guarded community with 2 –Tier security, and residents enjoy 24-hour security at the main entrance and exit, ensuring added privacy and safety.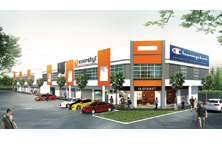 TPI Corridor |
Sold Out
Multi-functional Building Design
Catered to suit a variety of business needs, from office to IT shop; cafe to gym, this is where you can work and play at the same time.
Prime Location Of Pulai Indah
Ever increasing population catchment of more than 30,000 people within 10km radius. Life at the centre of neighbourhood with a friendly lifestyle all within short distance.
A quality lifestyle that comes complete with modern amenities within easy reach:
Universiti Teknologi Malaysia (UTM) -5KM
Johor Bahru – 28KM
Sultan Ismail International Airport – 15KM
Primary and secondary schools – 0.5KM
Chinese primary school SJK (C) Woon Hwa – 2KM
Jusco Taman Universiti – 6km
Shops and commercial centres
Picturesque parks and a beautiful lake
20 minutes to Jusco Bukit Indah
Taman Pulai Indah is strategically positioned where residents can have fast access to:
Second-Link Expressway
JB-Parkway Highway
Johor Bahru/Pontian Highway (upgrading in progress)
North-South Highway
Skudai Highway
*Terms and conditions apply